Trapped in Glass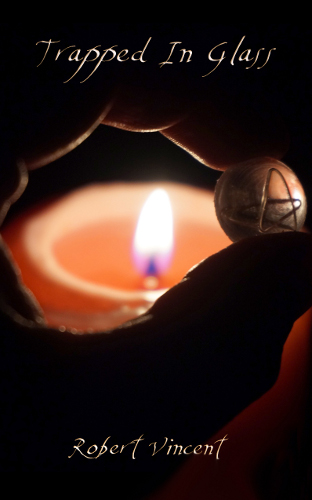 Published:


January 10, 2015 (Paperback and Kindle)


Length:

268 Pages
71,073 Words

Publisher:

RCV

Genre:

Fantasy / Adventure

- About the Novel -

Although the seed ideas for Trapped in Glass began to aggregate in 2006, it was not until December 2011 that the rough draft of the story was finally completed. During the writing, the storyline started out rocky but by mid-novel began to grow quickly and organically to the conclusion in the book. Although the book does tie up well enough on it's own, I have been entertaining ideas of a sequel in the future.
While preparing the work for publication I decided to go with a photograph for the cover. Over 500 photographs were taken in various lighting with numerous props. I have been using some of the better photographs in my promotional materials for this novel. I am quite proud of how the photographs turned out, if you like the cover image as much as I do, you can download a high-resolution image for your background
here
.
Also a quick blurb over on
Tellest
.










King Rolt has cast his poison daughters across the realm. With skirmishes on the Greenlyn border, Denwar preparing for battle, and Ralvek being drawn into the fray – his daughters need only play their parts and Migorill will become the sole power in the land. That is, if everything proceeds as planned...

Unfortunately for Rolt, the loyalties of blood are not as strong as he had hoped. Elizabeth, his second daughter, is determined to put the schemes of her father to an end. She has thrown her lot in with Adric, a Greenlyn Corporal, in an open declaration against her sire. He has seen the strength of Migorill's royal line, and if they should fail, Elizabeth will bring the fight to her father with her own two hands.

Like father, like daughter.
Main page
You can contact me at via
e-mail
with any questions or comments.

All content copyright © Robert Vincent, All rights reserved (2015) except for the Amazon click button which is not mine at all, Thank you for looking!